RD-345 Exclusive! ー Poke About Love Break, So Hard That Special Wide Wives Back!!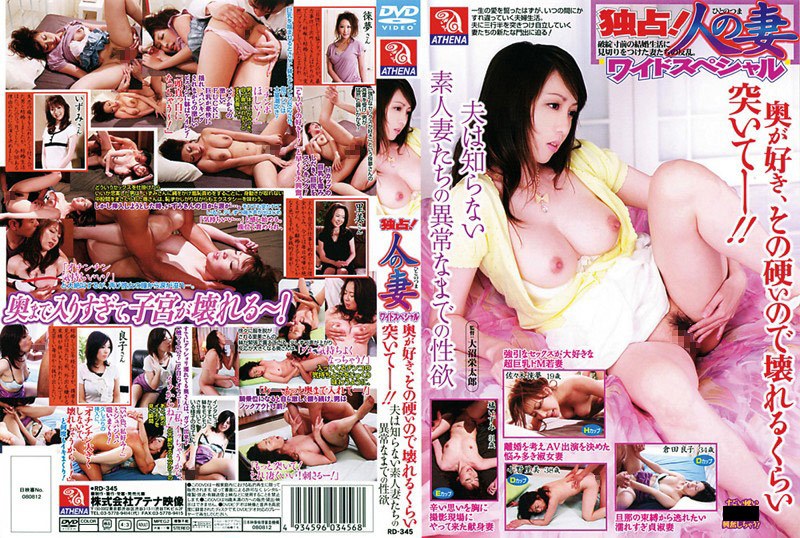 ID: RD-345
Release Date: 2010-08-27
Length: 110 min(s)
Director: Oonuma Eitarou,Atena Eizou,Athena
Maker: Atena Eizou,Athena
Label: Athena
Genre(s): Big Tits,Married Woman,Finger Fuck,Squirting,Mature Woman
Cast: Tachibana Izumi,Sasaki Raimu,Ono Satomi,Kurata Yoshiko
Get access to 5 jav porn sites!